What's it like living in Coldbrook?
Coldbrook is a little further down the Valley and the exciting towns of Wolfville (20-minute drive), New Minas (15-minute drive), and Kentville (13-minute drive), but it's a nice little community in its own right. Living in Coldbrook will mean a bit more driving for the wider services. There's a Foodland grocery store, Frenchys, and a lot of fast food and quick service restaurants in Coldbrook–Callister's Country Kitchen and Scott's Fish and Chips are popular with residents. There's also a large Scotian Gold Country Store, a popular farm store (you can buy your chickens there if you're thinking of raising hens!).
While there's no library in Coldbrook, the Kentville Library is a stunning building that draws in both locals and tourists, as it's the sanctuary of the former United Church of St. Paul and St. Stephen on Main Street.
Coldbrook Provincial Park is a small picnic park with picnic tables available, shade from pine trees, and hiking trails nearby.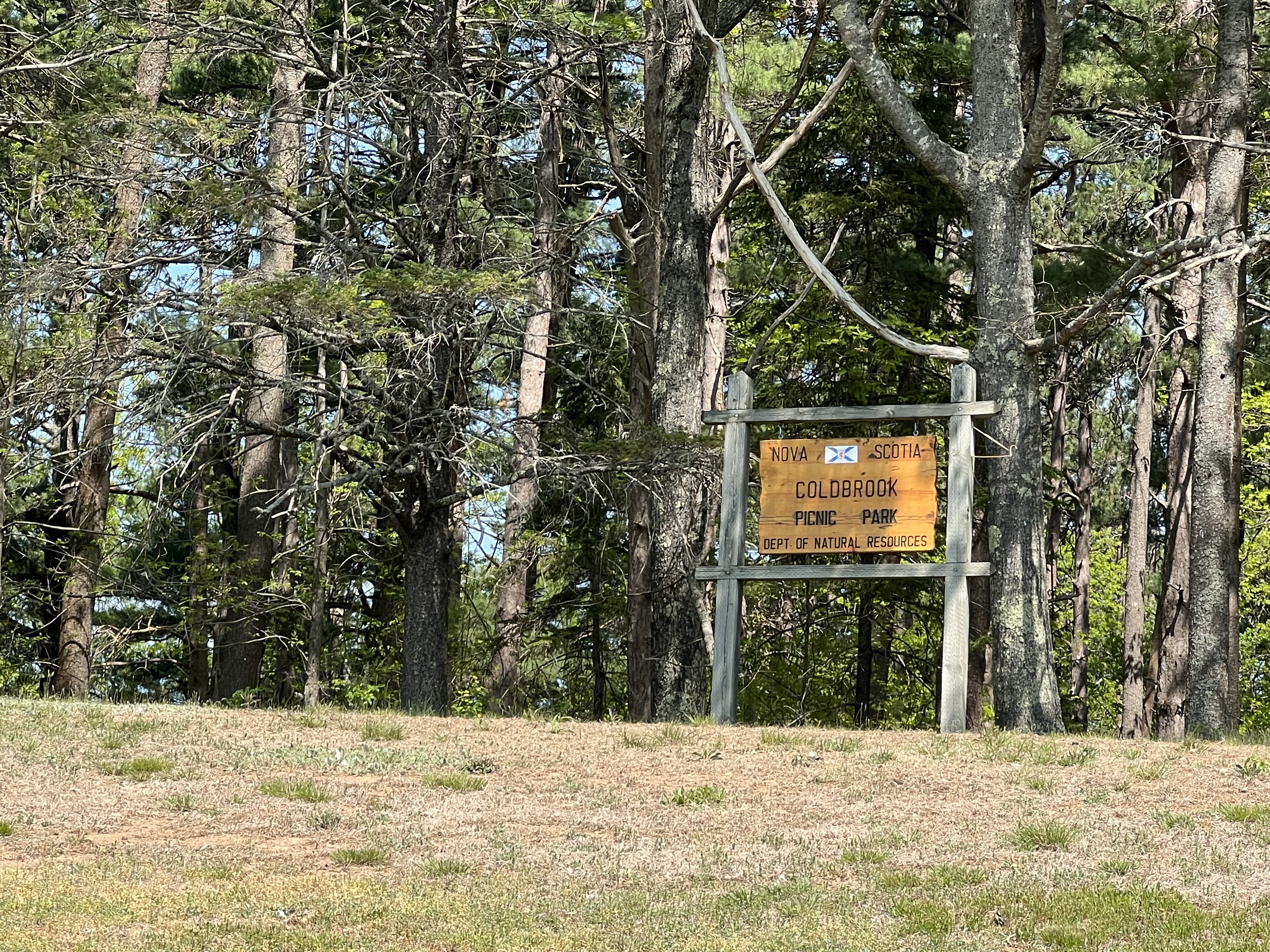 The 13-acre Ravine Park and Trail in Coldbrook features Crosby Walking Trail, gravel trails and woodland, suitable for hiking, mountain biking, and snowshoeing. The entrance is not well marked, it's located on Poplar Drive between properties 2690 and 2678.
Are you worried you won't make friends and build a community? Maritimers are notoriously welcoming and being active in the community is one of the best ways to meet new people. Groups like the Coldbrook & District Lions Club are always looking for volunteers, as is the volunteer Fire Service. The Lions Club hosts monthly breakfasts, trivia nights, and dances and maintains an outdoor skating rink at the Lions Hall at Huntington Hayes Park, while the Coldbrook Community Association manages rentals at Heritage Hall.
Let's talk about some of the necessities – housing, health care, schools, employment, and public transit. Coldbrook has something for everyone. Housing encompasses a wide range of styles and price points, from new builds, older homes, to run down farmhouses in need of a lot of TLC.
If you're buying a fixer-upper or building new on vacant land, keep in mind that things move slower in rural areas than they do in big cities. It can be difficult to find skilled tradespeople with time in their schedule. Many people new to Nova Scotia are often shocked at how long it can take to obtain permits or secure tradespeople with time in their schedule. After all, they're trying to enjoy the slower pace of life that is probably the reason you're thinking of moving here too.
In town, homes are connected to municipal water and sewer, and the property tax rate is significantly higher than in the surrounding rural area, where you'll be responsible for maintaining or upgrading a well and septic system. Roads will be plowed reliably in Coldbrook, but if you purchase land on a private road, you and the other road residents will be responsible for arranging and paying for your own road maintenance, and snow clearing.
Kentville's Valley Regional Hospital is your closest hospital, while nearby Berwick is home to the Western Kings Memorial Health Centre for less urgent medical needs. Unfortunately, more than 10% of Nova Scotians are without a doctor, and it's important to keep this in mind if you're considering moving to a rural area.
Coldbrook's P-8 school, Coldbrook & District School.
High school students attend nearby Central Kings High School.
Coldbrook is home to several industrial and manufacturing facilities, and the Michelin plant in nearby Waterville is always hiring. You may be able to find a job at the large Scotian Gold farm store, the school, or at one of the retail stores or restaurants or another small business.
If you don't drive, there is public transit in Annapolis and Kings County on major routes. The Kings Transit bus connects Coldbrook up and down the Valley.
That's it for our tour of Coldbrook, Nova Scotia. Be sure to reach out if you have any questions.