What's it like living in Middleton?
Middleton, Nova Scotia is located in what's known as the Heart of the Valley. The town has a population of about 1,800 people, but it can seem like more when people from the surrounding rural areas travel into Middleton to work or shop, as I do.
Middleton's walkable town centre has a variety of stores and restaurants, including clothing shops, farm stores, hardware stores, and more. You can find personal services like a dentist and massage therapist right in town. There's a post office, bank, two grocery stores, an Avery's Farm Market. And in the summer, the MacDonald Museum is home to a small farmers' market.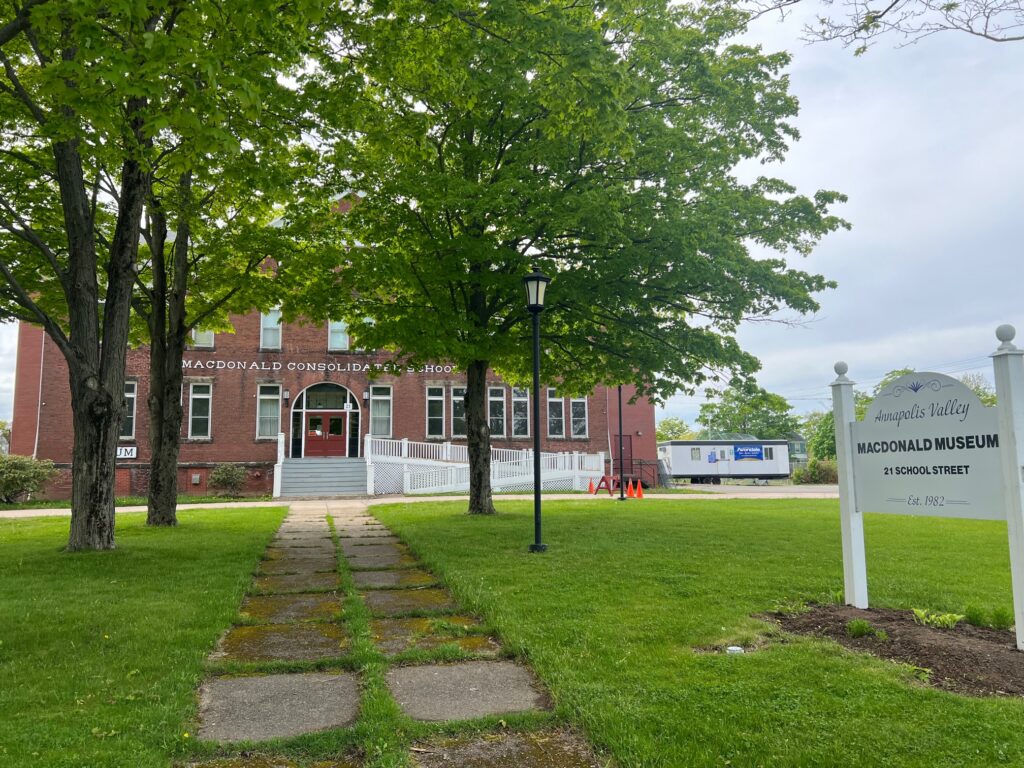 There are a couple of stand-out parks in Middleton. Rotary Raceway Park is a recreational complex that includes a track, two ball fields, a soccer field, basketball courts, tennis courts, beach volleyball pit, horseshoe pits, a playground, and a skatepark. There are washroom facilities and a pavilion, which can be booked for hosting events.
Riverside Park is a seven-acre public park along the banks of the Annapolis River. There's a lovely walking path, and it's a great place to begin a canoe trip, as the water is easily accessible. Like fishing? Riverside Park is a popular spot for shad fishing in the spring.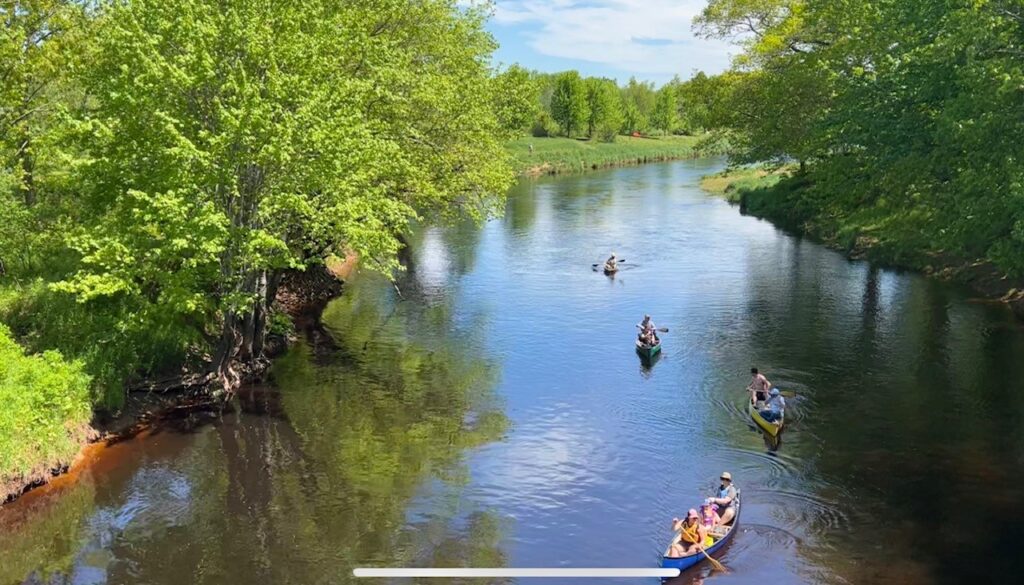 Centennial Park features a small, peaceful picnic area located in downtown Middleton, and a splash pad in the summer. Middleton also has an arena, an outdoor swimming pool, and a curling club.
Middleton was founded on two railroads and today, those former train tracks are called rail trails. Middleton is right in the middle of the 110-kilometre Harvest Moon Trailway. This easy, flat trail is great for off-road cycling, short walks, long-distance trekking, or 4-wheeling.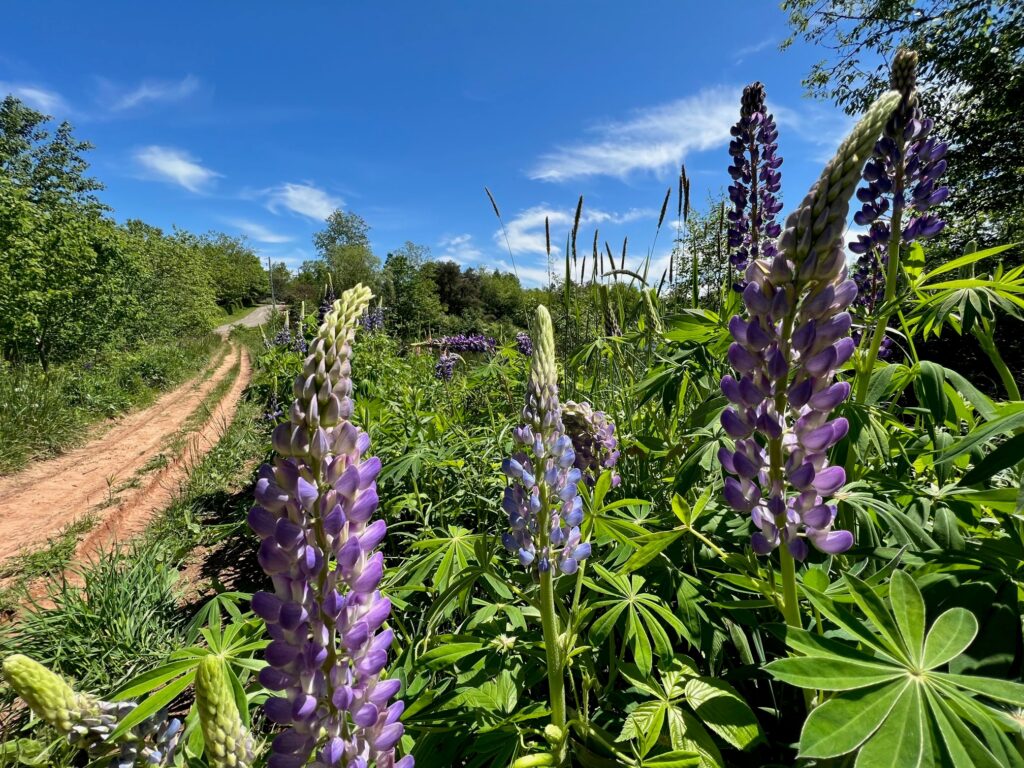 If you prefer to get your heart rate pumping inside, there are two gyms in Middleton, and a recreational and competitive gymnastics studio.
As for things to do in Middleton? There's more than you'd think! Small communities in Nova Scotia usually have weekly bingo nights at the local halls and community centres, cold or hot fundraising suppers, live music nights, and more. The Heart of the Valley festival, held each July, is a multi-day event with plenty of fun for the whole family. Middleton also has an excellent library, with lots of programming for all ages. There are numerous churches in the area too, which are a wonderful way to find connection. Do you golf? If so, the Eden Golf Course is just a ten-minute drive away.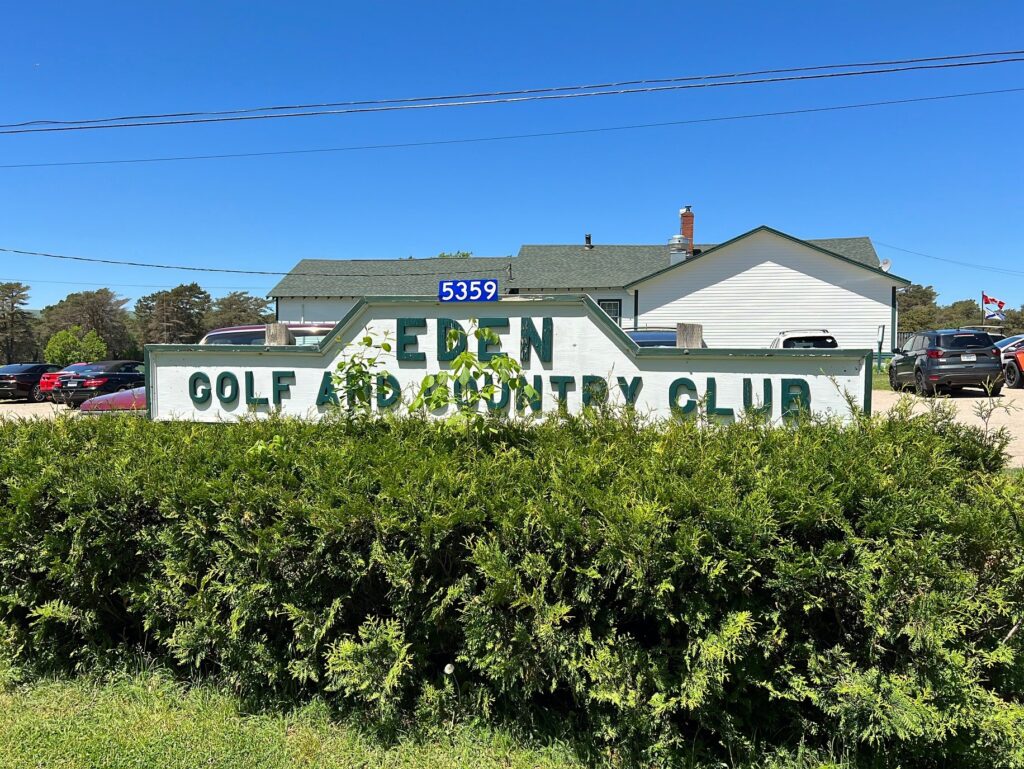 It would be terrible to live in Nova Scotia and not get to enjoy the ocean. The community of Port George is just a 10-minute drive over the North Mountain, and you can enjoy a picnic and look for seals in the Bay of Fundy at Cottage Cove Provincial Park.
Are you worried you won't make friends and build a community? Maritimers are notoriously welcoming, and being active in the community is one of the best ways to meet new people. Groups like Lions and Rotary are always looking for volunteers, as is the volunteer Fire Service.
Alright, let's talk about some of the necessities–housing, health care, schools, employment, and transit.
Like many rural towns, Middleton has housing right in town that encompasses a wide range of styles and price points. From modern new builds to Victorians to run-down farmhouses in need of TLC, Middleton has it all.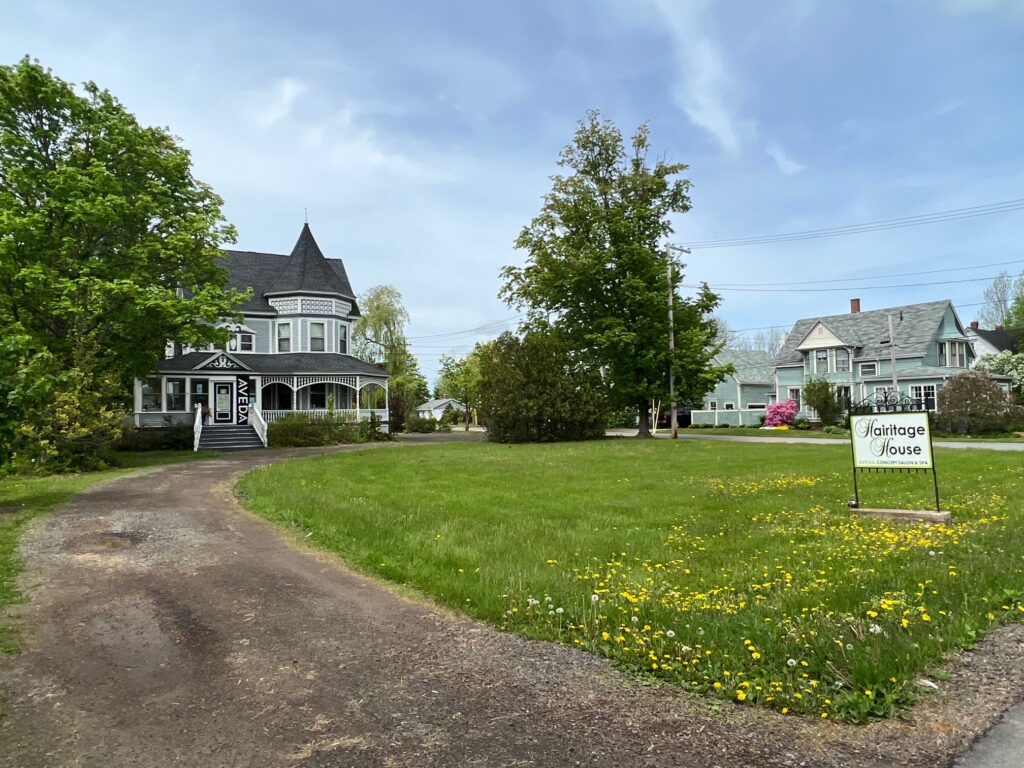 In town, homes are connected to municipal water and sewer. Roads will be plowed pretty reliably in town, but if you purchase land on a private road, you and the other road residents will be responsible for arranging and paying for your own road maintenance, and snow clearing.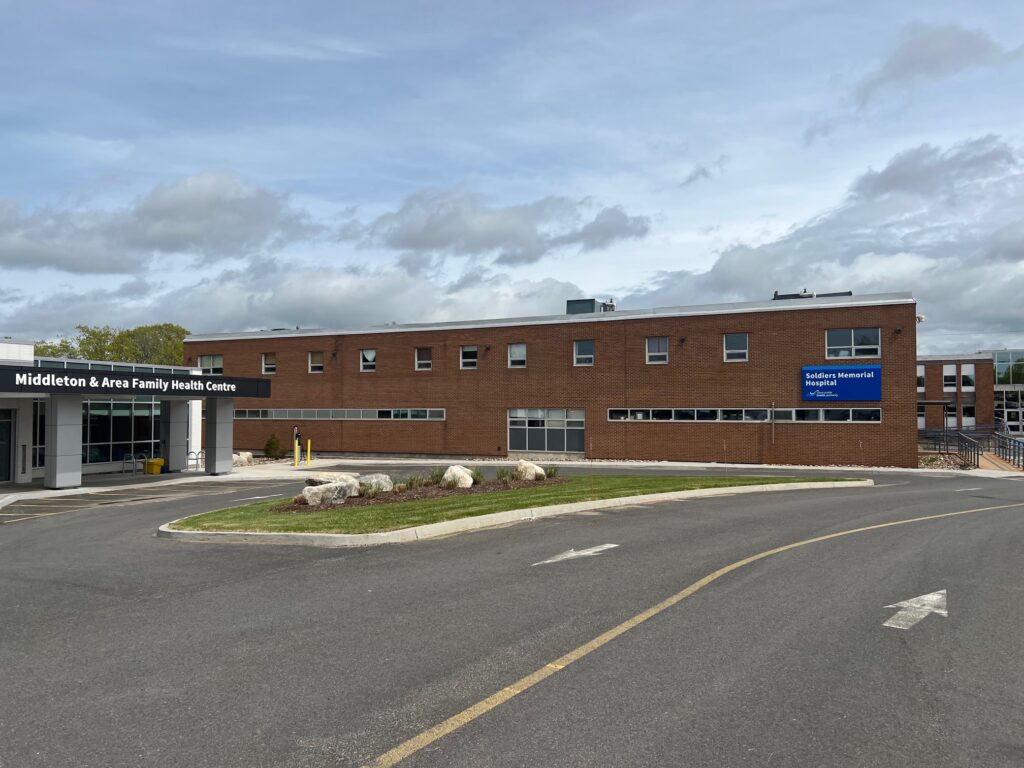 Middleton is home to Soldiers' Memorial Hospital, one doctor's office, and no walk-in clinics. The hospital is small, and while it used to be open 24/7, Nova Scotia is experiencing a doctor shortage, and it's been closed most nights for a long time. Unfortunately, more than 10% of Nova Scotians are without a doctor, and it's important to keep this in mind if you're considering moving to a rural area.
There are three schools in town – Annapolis East Elementary School, Middleton Regional High School, and a Nova Scotia Community College.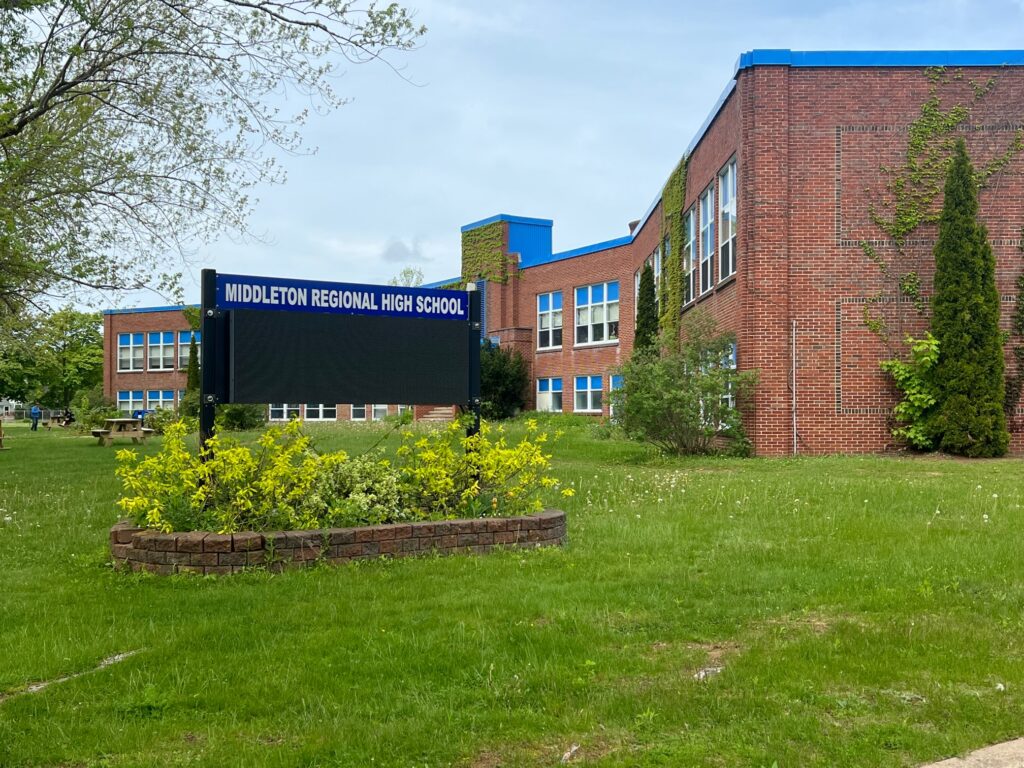 About 20% of people in Middleton work in retail, and in the industrial park, Sobeys Warehouse is one of the major employers. You can typically find a job in town at the hospital or one of the schools, or at one of the retail stores or restaurants, or another small business. Some residents choose to live in Middleton, but commute to work in larger centres, like Wolfville, or to the Michelin plant in Waterville.
It can be difficult to get around rural communities without a car, but there is public transit in Annapolis and Kings County on major routes. The Kings Transit bus connecting Bridgetown to Greenwood goes right through Middleton.
That's it for our tour of Middleton, Nova Scotia. Be sure to reach out if you have any questions.