What's it like living in Bridgetown?
Bridgetown, Nova Scotia is located in the Annapolis Valley, about a two-hour drive from Halifax. The town has a population of about 1,000 people. Read on to learn more about what it's like living in Bridgetown.
This walkable town centre has a variety of stores and restaurants, including clothing shops, a farm store, hardware stores, a bookstore, a variety store, and more. There's a hair salon and a barber, and you can find personal services like a dentist and a vet right in town. There's a post office, bank, grocery store, butcher, farm market, and more. In the spring, summer, and fall, Pearles in Paradise is a popular spot with locals.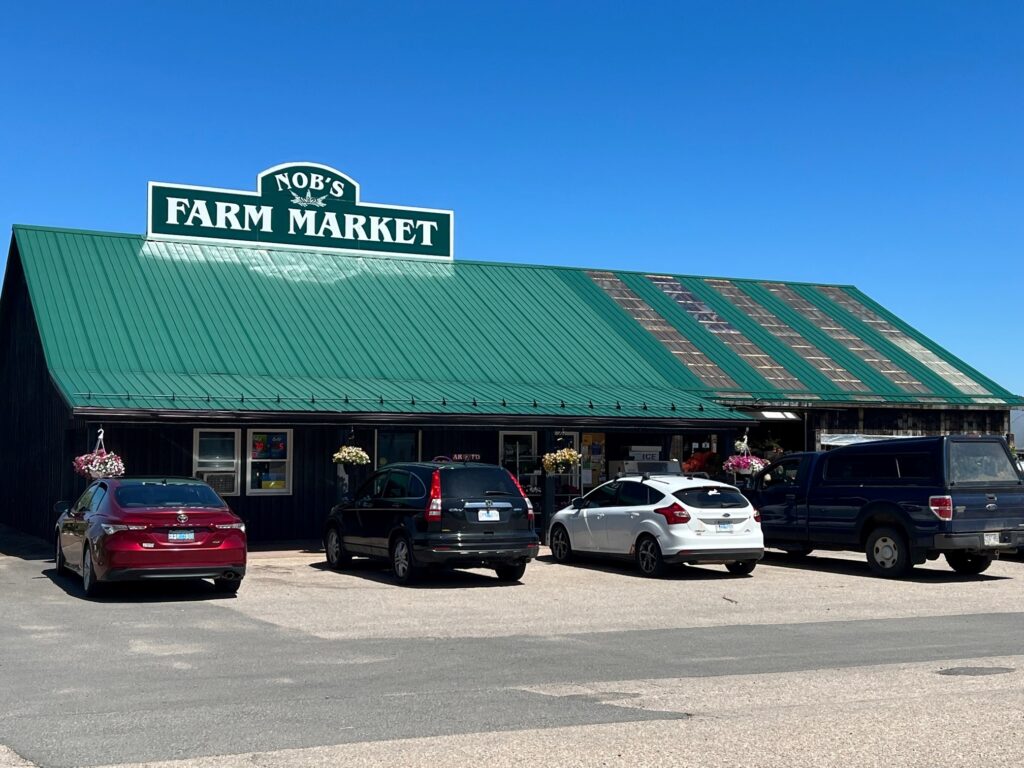 Where will you want to spend your time in Bridgetown? Jubilee Park is a small park on the shore of the Annapolis River. The park features a picnic area, natural playground, stage, covered pavilion, floating dock and boat launch, and kayak rentals in the summer.
Old train tracks, called rail trails, have been converted into multi-use trails. Bridgetown is part of the 110-kilometre Harvest Moon Trailway that traverses the Annapolis Valley, connecting the UNESCO World Heritage Site of Grand Pré to the historic seaside town of Annapolis Royal. This easy, flat trail is great for off-road cycling, short walks, long-distance trekking, or 4-wheeling. You can even jump off the trail for a craft beer or burger at local eatery The Station. If you want a more challenging hike, check out nearby Porcupine Rock.
The amenities available in Bridgetown are pretty surprising for the size. There's a gym, an arena, an outdoor pool, lawn bowling, and a library with great programming for all ages. Most small communities in Nova Scotia usually have weekly bingo nights at the local halls and community centres, cold or hot fundraising suppers, live music nights, and more. There are numerous churches in the area too, which are a wonderful way to find connection. Do you like to volunteer? Try the Bridgetown Food Bank or the Bridgetown Volunteer Fire Department. There's a gardening club (and if you like to garden, you'll love Neilys Greenhouse and Gardens), and many other local community organizations. If you enjoy golfing, the Eden Golf Course is just a ten-minute drive away.
Let's talk about some of the necessities – housing, health care, schools, employment, and transit.
Bridgetown offers homes that encompass a wide range of styles and price points. From modern new builds to Victorians to run-down farmhouses in need of TLC, Bridgetown has it all. If you are buying a fixer-upper, keep in mind that things move slower in rural areas than they do in big cities. It can be difficult to find skilled tradespeople with time in their schedule.
In town, homes are connected to municipal water and sewer, and the property tax rate is significantly higher than in the surrounding rural area, where you'll be responsible for maintaining or upgrading a well and septic system. Roads will be plowed pretty reliably in town, but if you purchase land on a private road, you and the other road residents will be responsible for arranging and paying for your own road maintenance, and snow clearing.
Unfortunately, there isn't a medical clinic in Bridgetown. For medical care, you'll need to travel to Soldiers' Memorial Hospital in Middleton, or the Annapolis Community Health Centre, both about a 20-minute drive away. Unfortunately, more than 10% of Nova Scotians are without a doctor, and it's important to keep this in mind if you're considering moving to a rural area.
There's just one school in town, Bridgetown Regional Community School, which serves kindergarten to grade 12. It's a very new school and has strong community support.
You can typically find a job in town at the schools, at one of the retail stores or restaurants, or another small business. Bridgetown is a popular community with retirees.
It can be difficult to get around rural communities without a car, but there is public transit in Annapolis and Kings County on major routes. The Kings Transit bus connects Bridgetown to Greenwood and beyond, all the way to Grand Pre.
That's it for our tour of Bridgetown, Nova Scotia. Be sure to reach out if you have any questions.